Welcome to the best metaverse game.
HELLO, PLAYERS
Build your own world in Infiblue!
We are building a play-to-earn game where players can buy land, start businesses, get jobs, and build a life in the metaverse.
Infiblue is different from every other NFT game because
You don't need money to get started
You can get a job in the game and get paid
If you want to invest, you can buy land or business
Earn money as you create content
Infiblue is a SocialFi ecosystem that financially rewards creators for engaging with their communities by creating compelling content.
Start playing for free!
Infiblue's structure is just like the economic structures in the real world. You can get started by getting a job, just like you would in real life.
Make Your Dream Come True!
Have you ever dreamt about starting your own business? In Infiblue, you can do whatever you dream about but seems so far away in your real life.
Our game mirrors real world economics
Infiblue replicates real-world economy. So that, players can exploit natural resources, produce commodities, and build a fortune; and assets prices are driven by supplies and demands.
Stake your claim early!
Because Infiblue's land will increase in value over time, the players who start first will benefit the most. Now, join our community and become the first player when the game launches!
Make an impact
Infiblue will be the first in class play to earn game where players determine the future of the game. Players vote for their system of government, how taxes work, and how communities are run.
A world unfolds itself on real map
Infiblue world is built on the real map with more than 90% of the addresses are the same as real world. Here, you can choose to live in your real world home or own your dream house.
HELLO, INVESTORS
The Infiblue Advantage
As a first-of-its-kind game, Infiblue is committed to being the best in class by providing a completely decentralized platform that has an economy that works just like the real world.
Databases
All our data lives on different servers all over the world. So players never have to worry about their data being erased.
Governance
Players detemine the future of Infiblue by voting for where the game will go next.
Servers
Because our game servers are decentralized, no corporation or government can stop the game.
Start earning money on your NFT immediately
Infiblue NFT generates cash flows, just like real world assets. As an investor, you evaluate the NFT using the discounted cash flow model (DCF). As the productivity increases in this metaverse, the NFT generates more cash flow and gains value
Your privacy is No.1.
Infiblue citizens enjoy the best privacy protection. Infiblue will not record your IP address, nor any personal data without authorization. Citizens' chat history in the Infiblue social network are only stored in the citizens' personal terminals, rather than in any server. In transmission, conversations are encrypted and cannot be monitored by any governments or groups.
FAQ
What is Infiblue?

Infiblue is a play-to-earn game where you can do many of the things you can do in real life. You can get a job, start a business, buy a house, even find love! The best part is that the money you make in Infiblue (called Monie), can be converted into money in the real world.

At its heart, Infiblue is a place in the Metaverse where players are able to build their dreams without limitations they might face in the real world. The game values fairness and opportunity to build wealth as its most important values. Players can start the game with no money, and work towards their dreams. Players who have access to resources in the real world can invest in Infiblue and grow their net worth on the platform. The game is an alternative to real life, with more chances to have fun!
What is NFT?

NFT stands for non-fungible token, which is non-interchangeable. It represents anything unique as a blockchain-based asset, such as photos, videos, and properties in Infiblue. It can be traded or sold. NFT gives more power to content creators than ever before.
What is Play2Earn?

It is a type of game, such as Infiblue, in which players have a chance to earn any form of in-game assets that can be transferred to real world money.
What is SocialFi? 

SocialFi is short for social finance, and refers to the combination of social networking and blockchain finance. At Infiblue, players earn income from content creation and interaction with other players.
What is a metaverse?

A metaverse is a network of virtual worlds, in which users can interact with each other and build a social network. Thanks to our technology, players in Infiblue can get more and more needs fulfilled here, just as good as, if not better than, in the real world. Players can find friends, get jobs, start businesses, find service providers for real world demands, etc.
INFIBLUE
Roadmap
Q2 2021
Reflection of Infiblue concepts, including Play to Earn, SocialFi
Design of the governance structure
Layout system design
Q3 2021
Establish economics model
R&D of smart contract
Q4 2021
R&D of auto industry v1.0
R&D of architecture industry v1.0
Q1 2022
Iron, Aluminum industry v1.0 R&D
Semi-conduct industry v1.0 R&D
Lumber, farming industry v1.0 R&D
Q2 2022
Mint and airdrop of Genesis NFT
NFT marketplace R&D
Decentralized computation algorithm R&D
Q3 2022
Infiblue Alpha version online
R&D of the financial industry (banking and insurance) v1.0
R&D of commercial v1.0
Q4 2022
Decentralized computation algorithm test
Monie shopping platform dev
Morgan Stanley partnership
Q1 2023
Decentralized network end-to-end test
Yield farming end-to-end test
Monie staking starts
Monie shopping platform end-to-end test
Cross-chain
Q2 2023
Decentralized network release
Yield farming release
Infiblue Beta version release, the asset of the Beta version will be kept in the official release
NFT pre-sale
SocialFi end-to-end test

Q3 2023
Infiblue official release on iOS and Android
Monie shopping platform release
SocialFi release
Petrol industry v1.0 R&D
Defense industry v1.0 R&D
Highway and railway construction industry v1.0 R&D
Q4 2023
Infiblue VR version end-to-end test
Developer public API end-to-end test
Citizen voting function end-to-end test
H1 2024
Infiblue VR version release
Developer public API release
Citizen voting function release
H2 2024
Economic system v2.0 R&D
MR version end-to-end test
Founding Team
Nick
Blockchain Developer
8 years experience in software development; A blockchain fanatic with 5 years of blockchain development experience; An ML practitioner with 4 years of hands-on experience with deep learning including, CNN model, image recognition, NLP. Led Product at eBay, Walmart Labs; Master's degree from Purdue University.
Aney
Marketing
A serial entrepreneur of direct to consumer products; Founded a YC backed computer vision company; Led product at Walmart Labs, Disney+, and Amazon.
Howard
Front-end Developer
10 years experience in iOS, Android, and web development; Game developer with 2 successful iOS game releases; Built the No.1 paid weather app on iOS AppStore and No.3 on Google PlayStore; Senior software engineer, growth hacker, and mobile tech lead at Uber; Master's degree from New York University.
Zack
Back-end Developer
12 years experience in backend distributed system development; 7 years experience in cloud computing; Senior software engineer, tech lead at Meta (Facebook); Master's degree from New York University.
George
Consultant-game and 3D design
8 years experience iOS / Android mobile game production; 3D Art Lead with 5+ shipped titles; experience in Unity Engine creating 3D characters and environments. Background in design, animation, 3D modeling, texturing, rigging, lighting, and digital art. BFA Ringling College of Art + Design.
Joyhoo
Product Designer
8 years of digital product and interaction design experience in FinTech, e-commerce, and tech industries. Lead design 10 consumer iOS and Android apps; Design the No.1 paid weather app; Product designer at Uber.
Tim
Consultant-game and Software Engineer
8 years experience in video game development; 5 years experience in VR and 3D graphics related areas; Previously worked for game companies such as EA and Activision; Familiar with game engines like Unreal and Unity.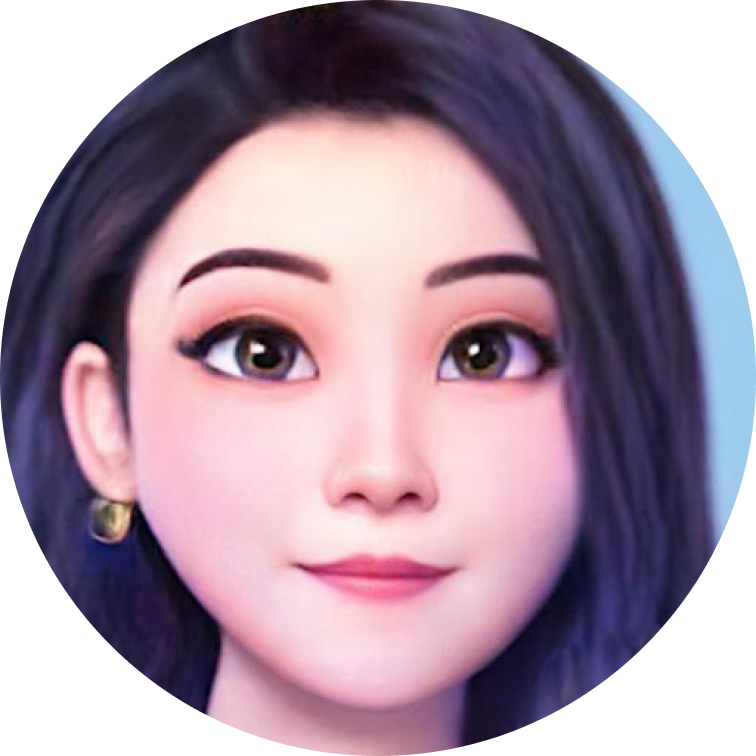 Diana
Chief Marketing Officer
Working experience at PwC & Aave, founded of GameFi project in 2021, rich experience in Web3 marketing. A Huge NFT enthusiast, and a proud mom of a CryptoKitty. Advisor & early-investor for multiple Web3 projects. Master Degree from Vaasa University.
Our Partners
Find Your Community
Infiblue is not just about making money, it's also about our citizens. Come join a community of Infiblue citizens that are making it the most interesting corner of the metaverse!
Copyright © 2022. All rights reserved by Infiblue